5 Reasons You Should Stay Away from DIY Basement Waterproofing
If you Google "DIY basement waterproofing," you will find a healthy handful of articles and blogs trying to convince you that you can easily tackle this common home improvement need. Avert your eyes. There at least a hundred good reasons why you should hire a professional waterproofing companies, but we only have space for five.
1. Your insurance may not cover damage if you did it yourself.
Yes, we know you're very intelligent and you followed all the rules and did everything the right way. It doesn't matter. If some water damage should occur and the insurance claims adjuster stops by "just to introduce himself," you could be in hot water.
The fact is, no matter how adept you are at following instructions, the mark of a professional versus the mark of an amateur is patently clear to a person such as your claims adjustor. If the cat gets out of the bag that you did the waterproofing yourself, your insurance company may decide not to honor your claim.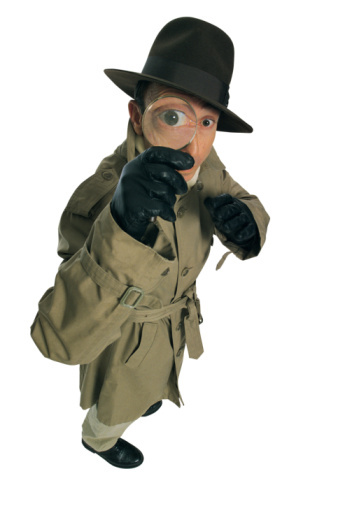 Never try to trick Inspector Clouseau.
2. Hiring a professional probably won't break your budget.
It can be surprisingly inexpensive to hire a contractor to mend basement wall cracks or remedy mold issues. By the time you make a run to Home Hardware, then make all the trips back and forth to return the wrong merchandise you just bought, you will have used up your entire weekend, plus depleted the budget you had allotted for the job.
Just hire a professional and you'll be grilling steaks in the backyard instead of getting grilled by your wife.
3. It's harder than you think.
If you really knew about all the painstaking detail that goes into proper waterproofing, it's guaranteed that you wouldn't even contemplate taking on the project. Waterproofing isn't just a sloppy coating of tar applied to a block of cement. For one thing, every surface needs a different style of coating, in a detailed, specified amount, to be applied under very strict temperature-controlled settings.
Does that sound like a fun project for you and your teenage son to take on?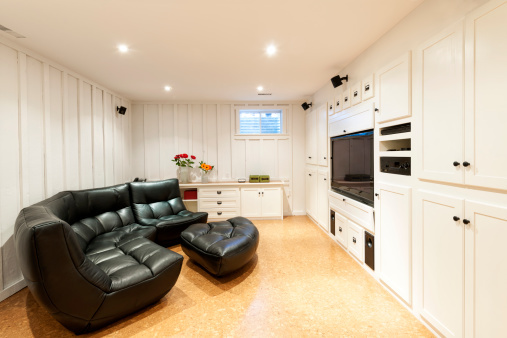 The perfect man cave is waterproofed by a professional.
4. Your wife will blame you for every little water spot that appears for the rest of your life.
That's right. Anytime there's a water leak, even though it's from the 20-year-old water heater in your basement closet, you will be blamed. All the details of your crazed waterproofing project will come flooding back to you, and you will regret every instant of it. (Except for the moment your teenage son looked you in the eyes and said, "Thanks, Dad. I learned a lot.")
5. You don't know what you're doing.
This should have been the number one reason. It isn't that you don't know what you're doing in general. You just don't know how to do proper and effective waterproofing, and the Internet can't teach you. Waterproofing is one of those specialized knowledge areas that you have to be specially trained in to be an expert at.
And isn't that who you really want to take care of your basement waterproofing, deep down? An expert?
Kate Supino is a professional freelance writer who writes extensively about home improvement issues and business topics such as how to get a website to the top of Google.
Thursday, October 31st, 2013 in
Blog
Comments Off